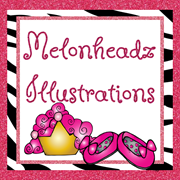 Have you seen this site? This may be a new favorite- it is chocked full of clipart. She has tons of freebies and clipart bundles. I have just recently started to care about making things "pretty", okay I cared but I was much more worried about the content and the skills that were taught than how it looked. But I am in love with her clipart. :-)
My other tried and true site and actually the one where 90% of my clipart has come from.
I LOVE, LOVE, LOVE this lady! I have bought everything through her
Etsy
shop. So far, everything has been delivered within 24 hours!
What are your favorite sources of clipart? I know there are more out there! I'd love to hear your go to shop!