Listening- This NEVER happens. Seriously. I know I'm going to pay for "staying up late" tonight when they are up bright and early in the morning.
Loving- Ahhhh! Spring break. :-) But that means there is not a single day off until summer! It might be a long two months!
Thinking- Summer! This warm weather must have warped my thinking today. I'm getting my schedule ready for summer- If you are in the Ohio area check them out!
Wanting- My blog design to finally be up! I had it looking the way I wanted to and made a small change, forgot to back it up and it was lost forever! I'm using The Cutest Blog on the Block and Jenn has been amazing, especially with me being sooo picky! It will hopefully be up on the first so let me know what you think!
Needing- Extra time! I'm not sure where my 24 hours are going these days! It seems to fly this time of year. :-)
Advice- Try something techy and new this week/month in class. You will grab your students attention and help tame down the spring fever!
Extra advice: Check out Farley's blog! You will LOVE it!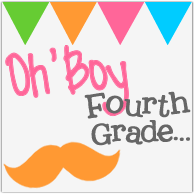 ****** I'm *almost* to 110 followers! Will you help me reach my goal? ******